Founder's Hour with Jessica Shea, LCSW
Are you caught up in running your startup and find no time for self care? This group is for you! This group meets every other week and focuses on grounding, centering and focusing techniques so that you can be even more productive than before.
This group is based on the book, Tools of the Titans, and is a skill building and sharing group. Each group also includes a 15 minute meditation to refocus your energy inward, instead of being pulled by the demands of running a business. To register for this group, you must be running a startup or family owned business.
About Jessica Shea, LCSW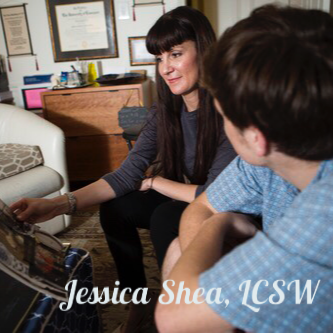 Have you ever experienced flow or that state of operation where you are totally immersed in a feeling of energy, focus, and enjoyment from an activity? We get there by following our values to guide our activities. Jessica approaches counseling and consulting from a values-based perspective, guiding her clients to investigate and solidify their core values and work toward rebuilding their lives, or their company, around these beliefs so they can experience flow.

Jessica has over 10 years experience in counseling, marketing, small business startups and non-profit launches. She has been a business owner and entrepreneur for 20 years and has also served on numerous non-profit boards across Memphis. She has helped people overcome severe childhood trauma, overcome depression and harness the energy of anxiety or anger. She has helped some of those same people go on to launch profitable and fulfilling startups.
This group meets every other Tuesday at 9 am at the Princeton House Location

Insurance accrepted for this group. In network with Cigna, Humana, Tricare, Aetna, BC/BS, Optum, United, and others…

There are 2 dogs at this location